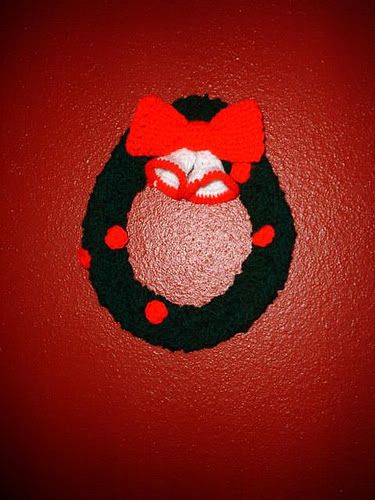 This was an interesting wreath that I had made. It was three strands, each strand you crocheting in a circle so that each strand has that tube image. After each strand is made, it is braided. Oh and don't forget to add the berries for it. The bow and bells were made separately which I had worked on my own.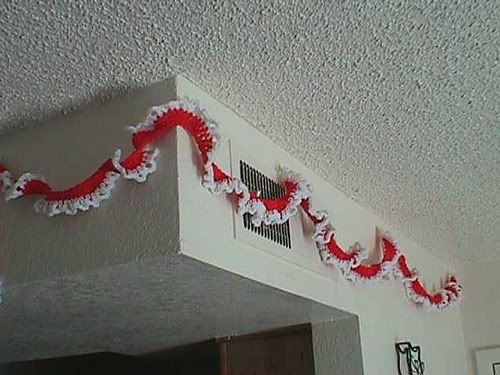 One of Vanna White's patterns which I made. I never measured this garland, however, it was pretty long.
Christmas table and mats. I like this pattern which I found online. Great for Christmas. I must make a few of them and see if I could sell them. In fact, I might make a bunch of them and send them for my aunts.